MKC TOOLS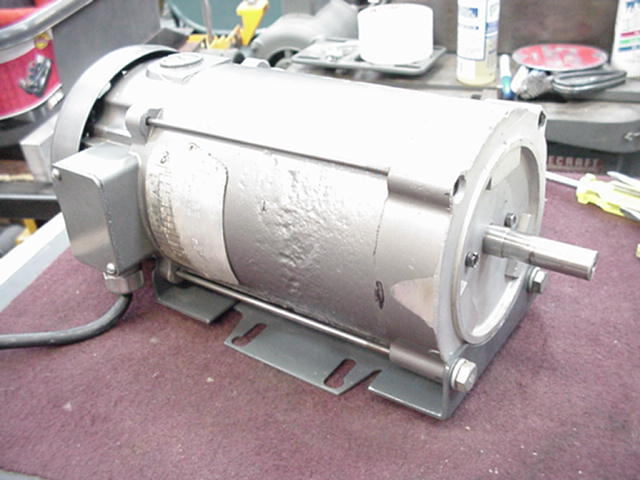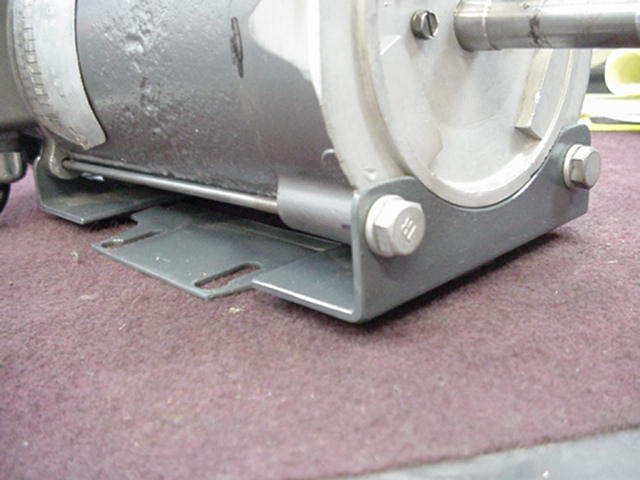 I found this old 90 volt DC C face motor that I wanted to use on a 10ER Shopsmith. The end caps were held with long bolts which went into 1" long threaded holes in the front end cap. There was about 1/2" of threaded hole available for bolts to hold the angle iron bracket on the front and the long bolts were run through the rear bracket.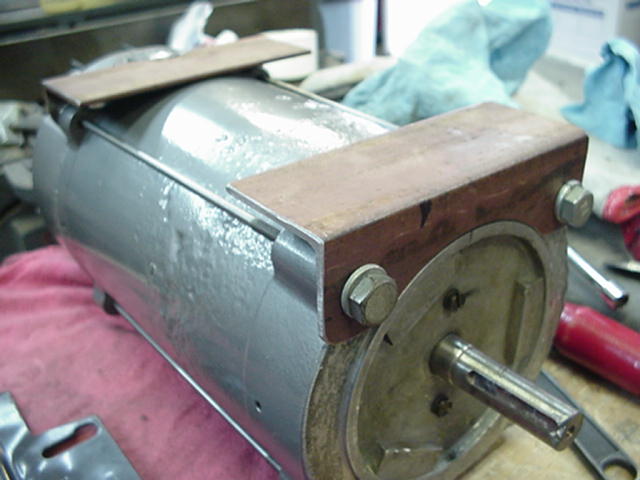 The angle iron brackets were custom fit to the front and rear with a relief cut for the bottom brush access hole on the rear.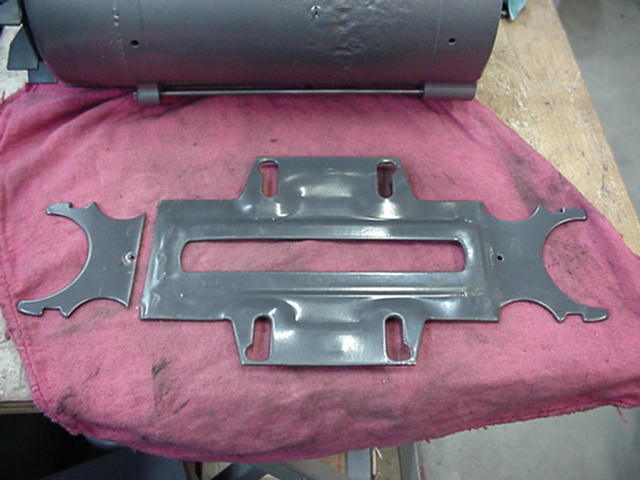 A standard 56 frame resilient base was flattened out and cut to fit the angle iron brackets. It was welded in place with the brackets mounted on the motor to insure proper alignment.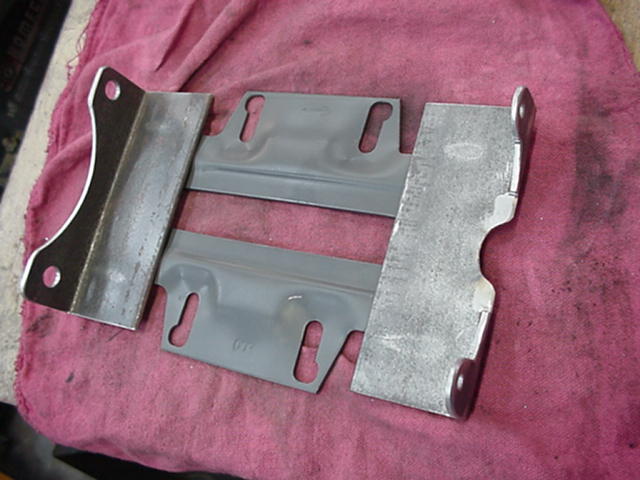 Once welded, it was removed, bead blasted and painted and reinstalled on the motor. It worked out just fine and is still in service.

---
Contact by Email skip@mkctools.com
Or Call 817-319-2297 ---
MKC Tools Home