MKC-025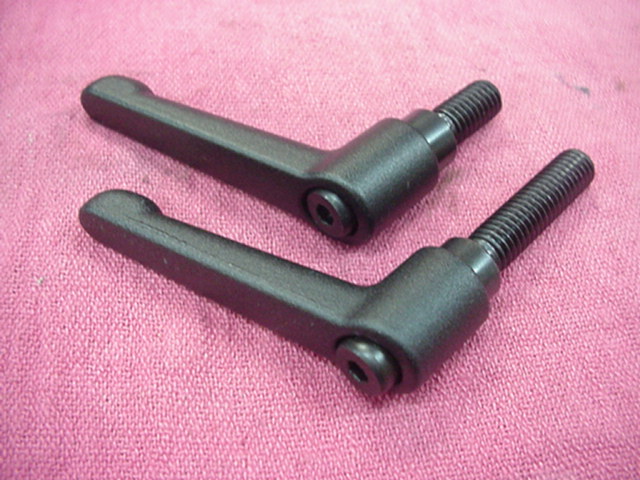 10ER Tool Rest Handle Upgrade
In stock ready to ship.
10ER Tool Rest Handle Upgrade
$19.50
MKC-xxx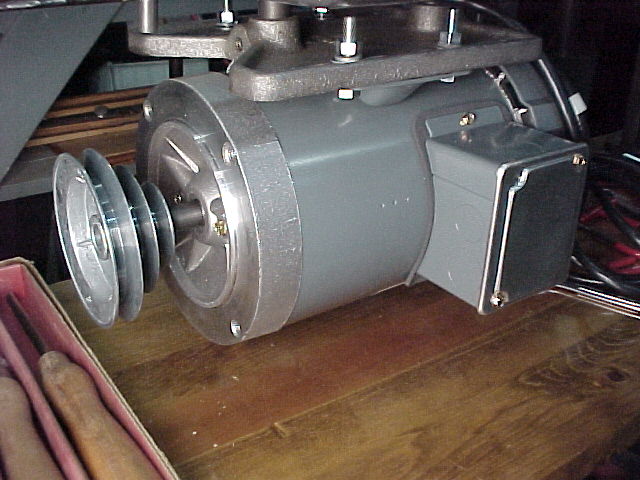 Replacement Motors for 10E/ER
Details: Leeson USA and import TEFC motors modified to fit the 10E/ER Shopsmith
$198.50 & up
MKC-304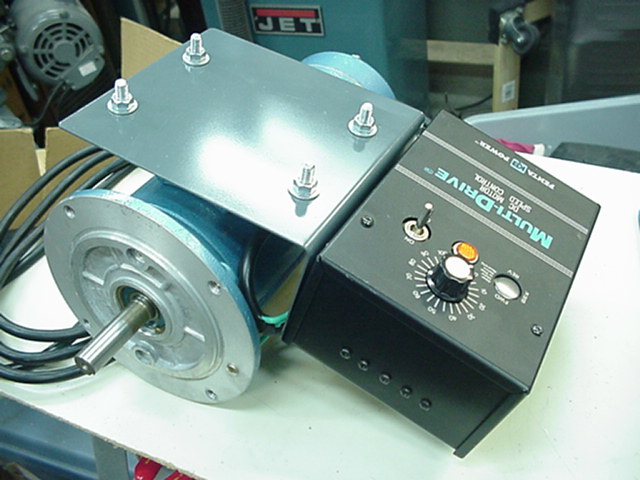 Various DC Variable Speed Motors for 10ER Shopsmith
Details: Various motor/controller units similar to this one. Call or email for avalability.
$445.00 &up
MKC-302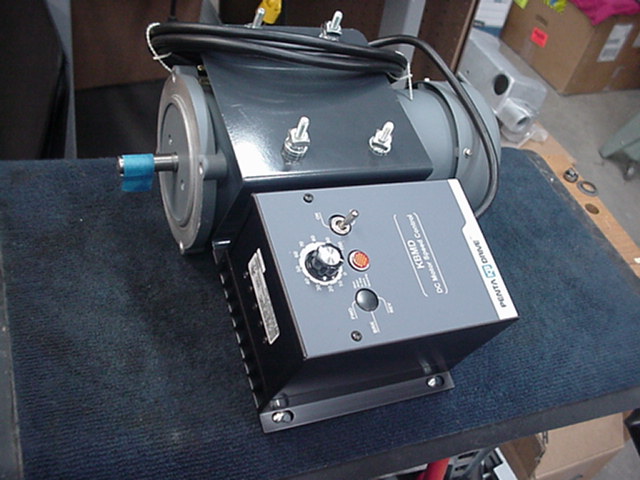 New 1 HP DC Variable Speed Motor for 10ER Shopsmith
Custom built on order
$565.00 &up
MKC-303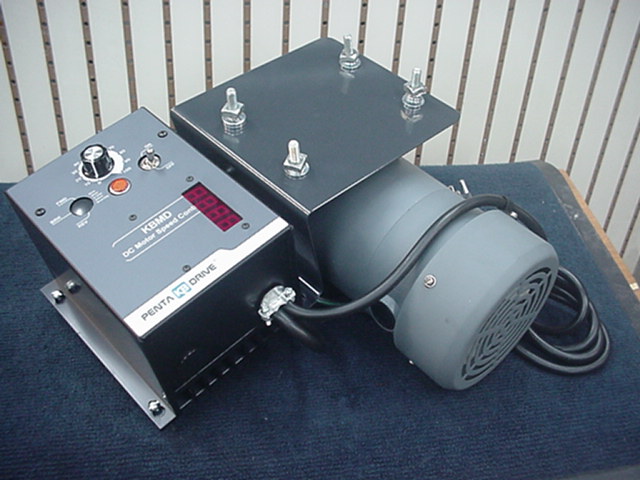 New 1 HP DC Variable Speed Motor for 10ER Shopsmith
Trexon Digital Tachometer installed
Custom made to your order
$650.00
MKC-300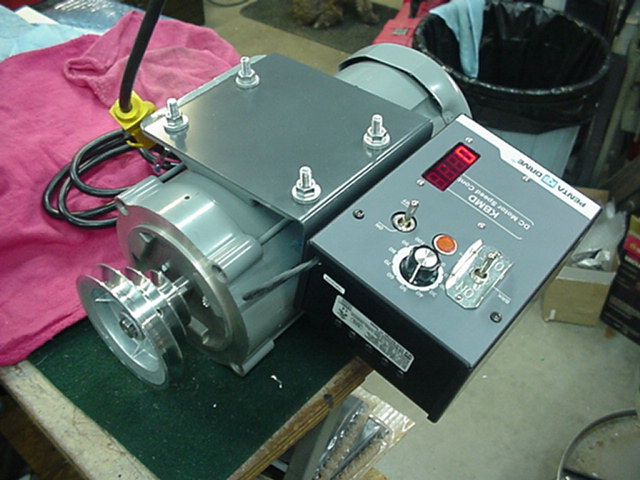 Custom DC Variable Speed Motor for 10ER Shopsmith
I am constantly searching for good deals on used and surplus commercial and treadmill motors and controllers to make reasonably priced units for the 10ER. Contact me for availability of these units.
$call or email
MKC-030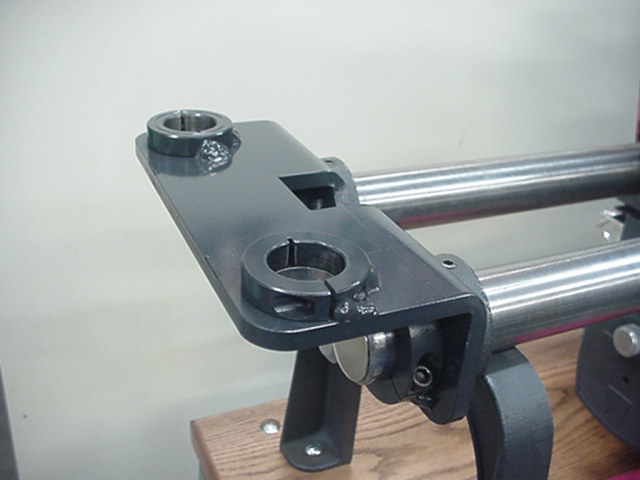 Mark V SPT mounting adapter for 10ER
Limited supply
Run Mark V SPTs on your 10E/ER
95.00
MKC-031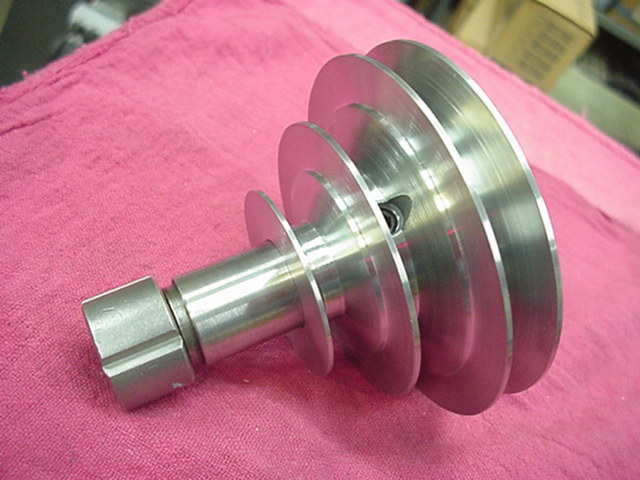 SPT Drive Adapter w/Pulley for 10ER
Run Mark V SPTs on your 10E/ER
89.50
MKC-033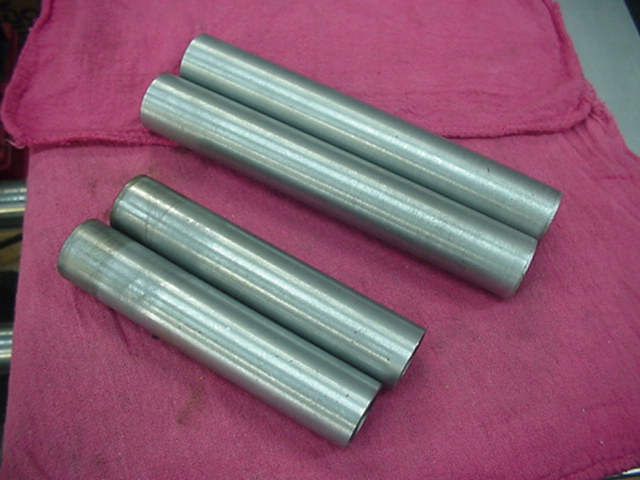 SPT Mounting Posts
Longer mounting posts are required for some SPTs when using my mounting adapters as explained in the SPT mount page.
Made to order: 6" to 10" tubes in pairs

$22.50 pair
MKC-036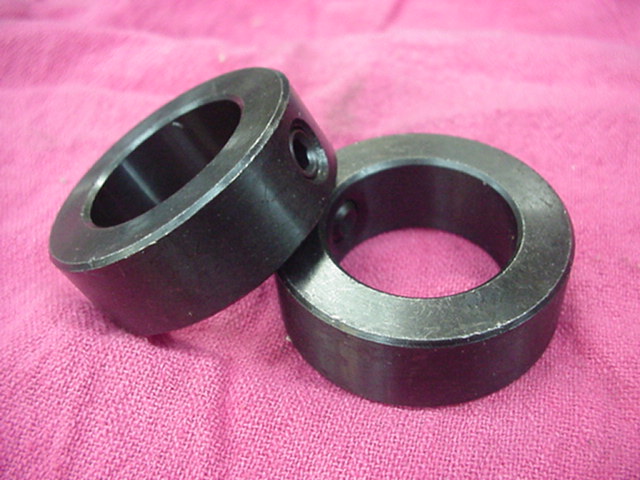 1 1/4" shaft collars
These set screw type collars are used to position SPT tools on the Mark V or the 10ER with my SPT mount adapter. They can also be used for repeat setups on the Mark V table saw and tool rest. Sold in pairs. New.
$9.95 pair
102-14AX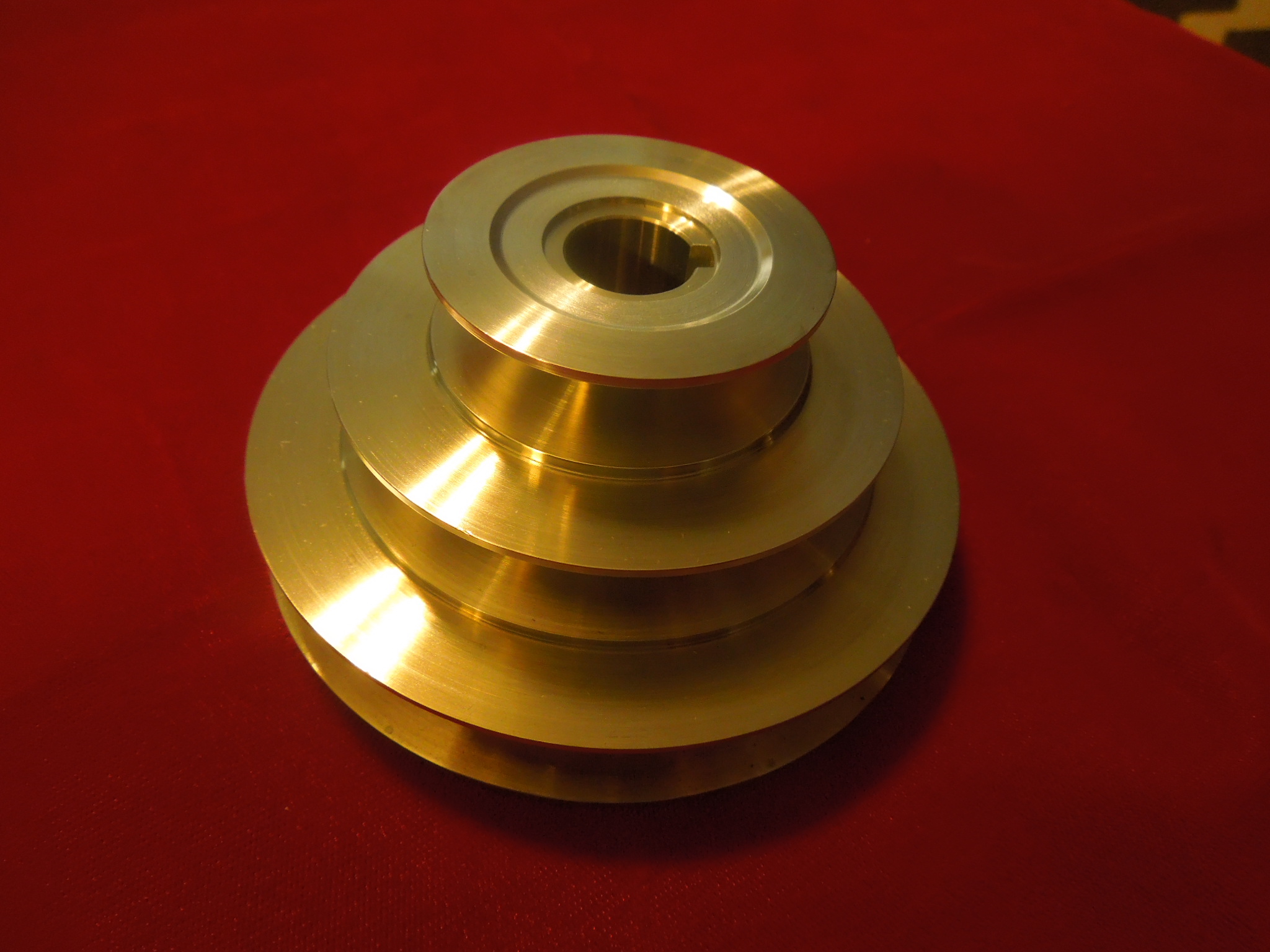 10ER Headstock Pulley Upgrade
Details
42.95
102-14X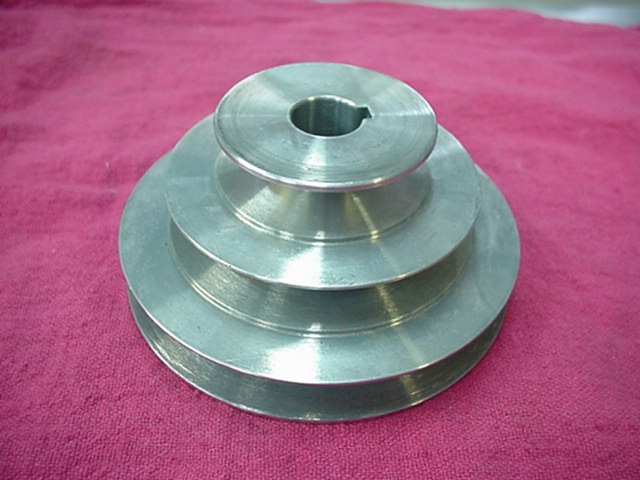 10ER Motor Pulley Upgrade
Details

36.95

TR>

102-14AXS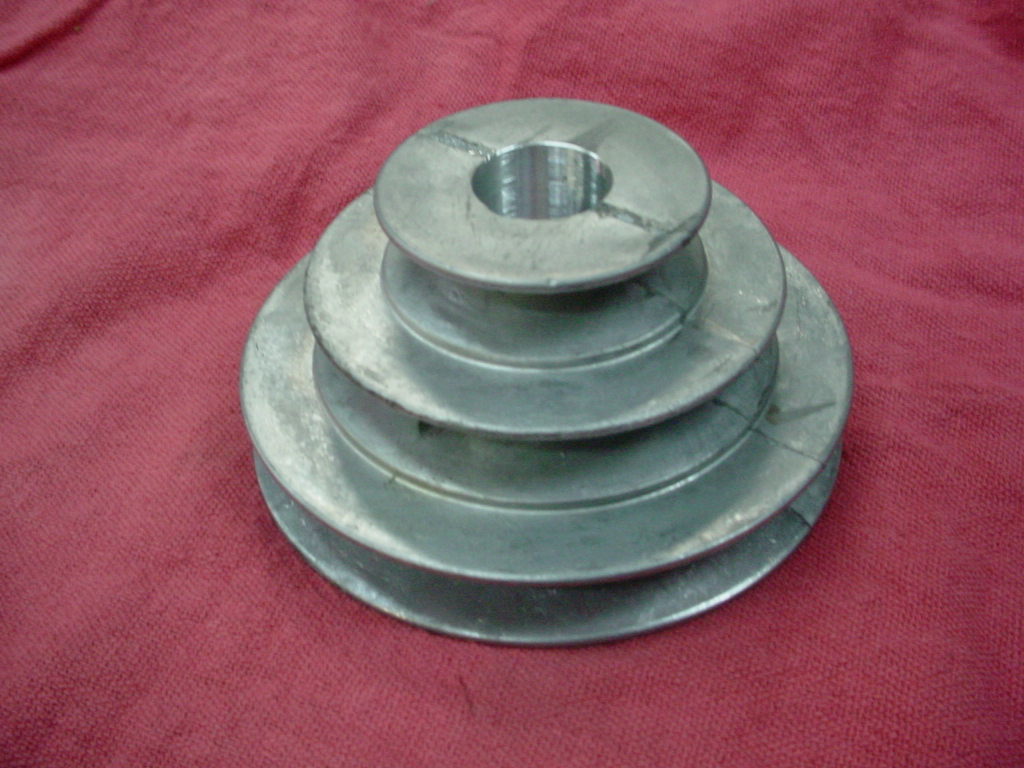 Stock 10E/ER headstock pulley
Stock, off the shelf diecast pulley precision bored to fit the 10E/10ER headstock drive sleeve. Compare to upgrade pulley above.

$29.95

TR>

P1701/02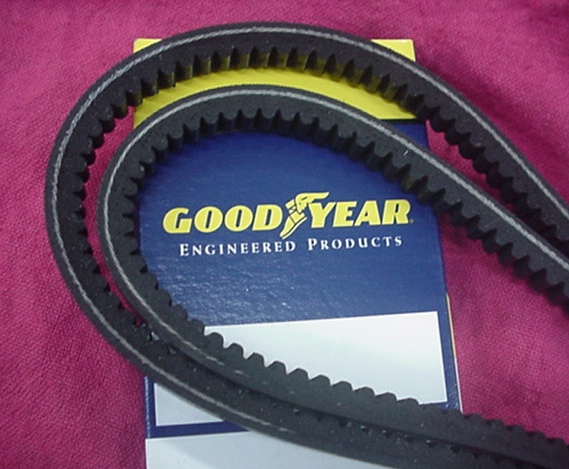 10ER Speed Changer Belt Set
10ER speed changer belt set of two Goodyear high performance cogged style belts and extra flexible for better effeciency. They also have the raw "cut edge" design for greater traction with less tension. Much easier on bearings. Replace those old stiff belts and you'll see a noticable increase in power to the spindle and smoothness of operation. Speed changer instructions and parts list included with each set.
$19.95
P1703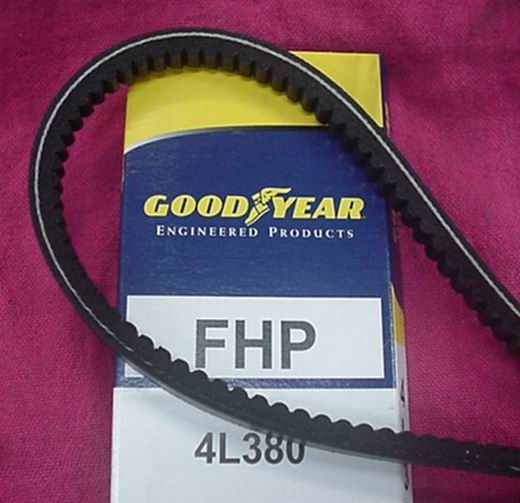 10ER Direct Drive Belt
Goodyear high performance v-belt for 10ER direct drive. Cogged style for extra flexibility and effeciency give you more power into the spindle. Cut edge design for greater traction with less tension so it's easier on the bearings. A great improvement over the original wrap style belts that came with most 10ERs. Single belt for direct motor to headstock pulley operation.
$11.50
103-38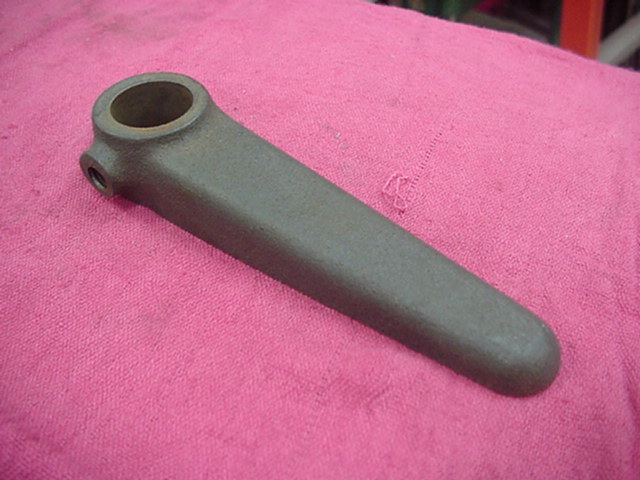 10ER Table Raiser Arm
Original 10ER table raiser arm in very good condition.
add 5.00 if you also need the locking knob.
call
MKC-xxx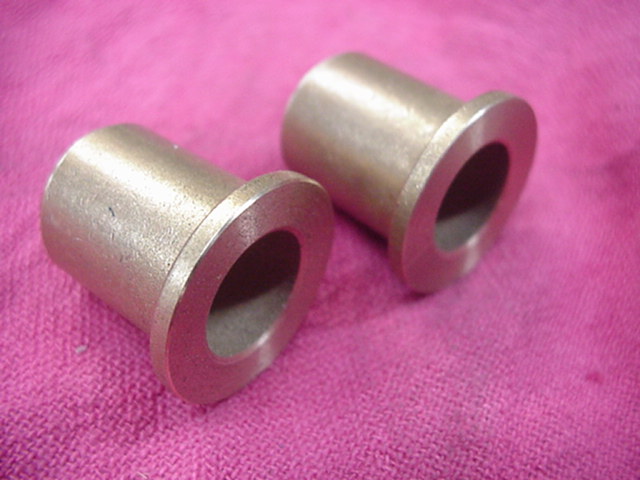 Speed changer bushing set
Bronze bushing set machined to replace the original bushings in the 10ER speed changer pulley assembly. Sold in pairs.
$16.95 pair
MKC-024
NEW!
10ER Quill feed Handle Upgrade
Heavy duty larger shank and about 1" longer than original. Phenolic red ball handle and deep luster chrome plated 7/16" diameter shank.
NA
MKC-027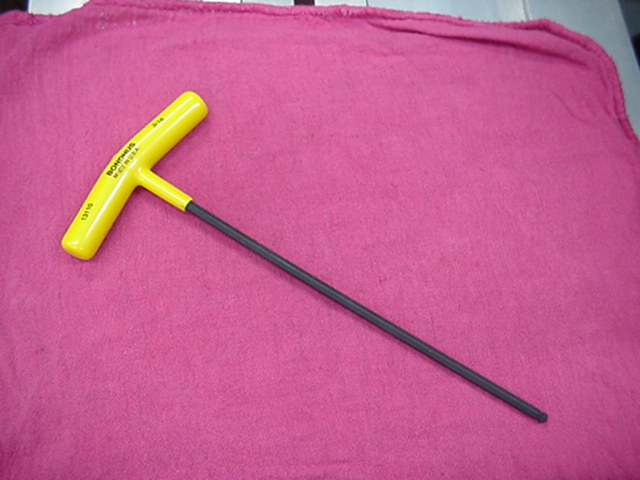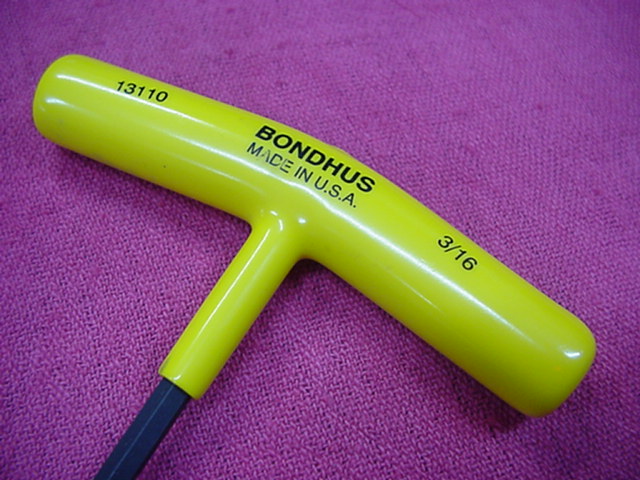 T Handle Hex Wrench
This large handle 3/16" hex wrench is great the 10ER when you need some umphhh to break loose those tough ones. 9" long reach and available in straight and ball end.
11.50
MKC-028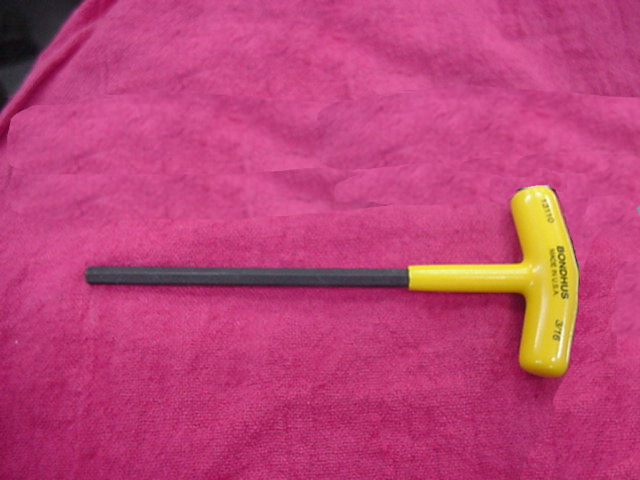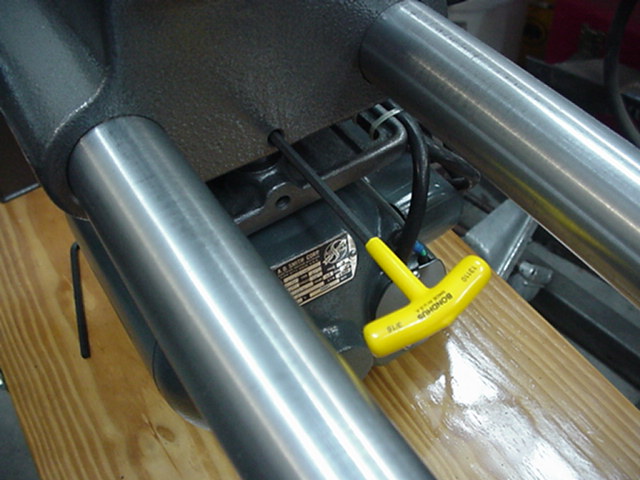 T Handle Hex Wrench
This small handle 3/16" hex wrench is perfect for motor mount adjustments on the 10ER where there is not much room between the way tubes. The 5" length is just right for machines with or without the speed changer. Great for other 10ER adjustments also.
10.50
MKC-029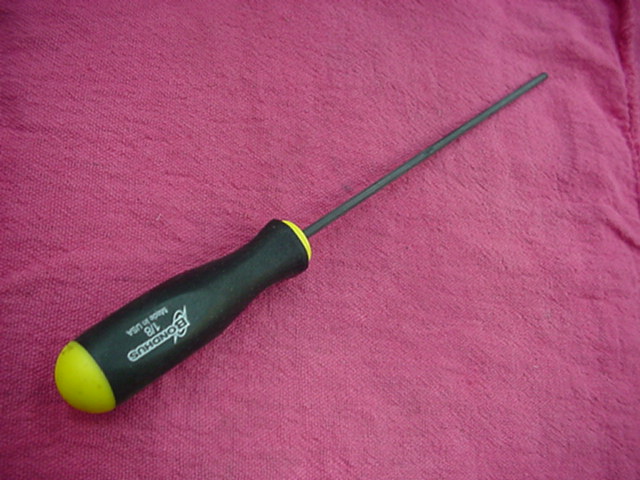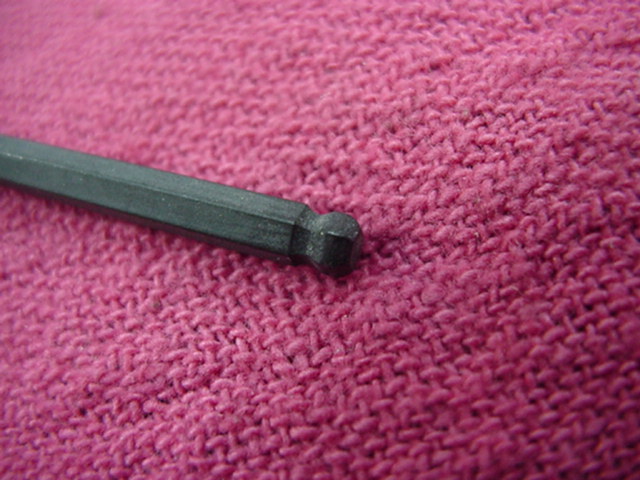 1/8"Hex Driver
Bondhus 1/8" ball end hex driver. Great tool for adjusting the table insert screws on the 10ER and other 1/8" socket set screws. Long shank and ball end make it easy to get to the insert screws even with the machine set up in saw mode.
$8.50
102-33K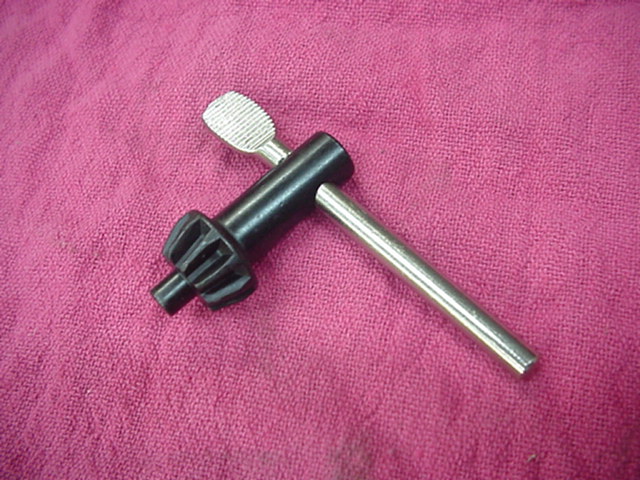 Jacobs 3326 Chuck Key
Drill chuck key for Jacobs 3326 Shopsmith chuck. New.
6.75
102-33a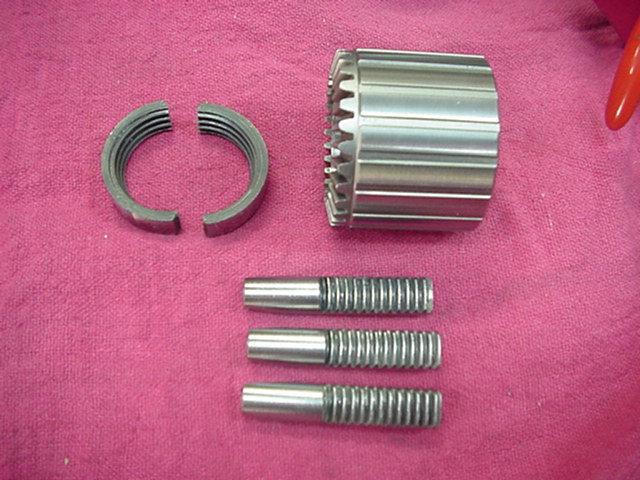 Jacobs 3326 Chuck Rebuild Service
Jacobs 3326 Shopsmith chuck completely rebuilt with new jaws, split ring and sleeve. Chuck core cleaned and lubed to work like new.
29.50
102-33b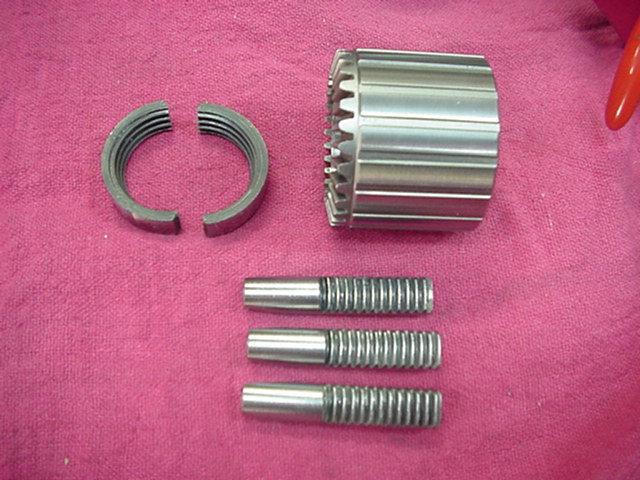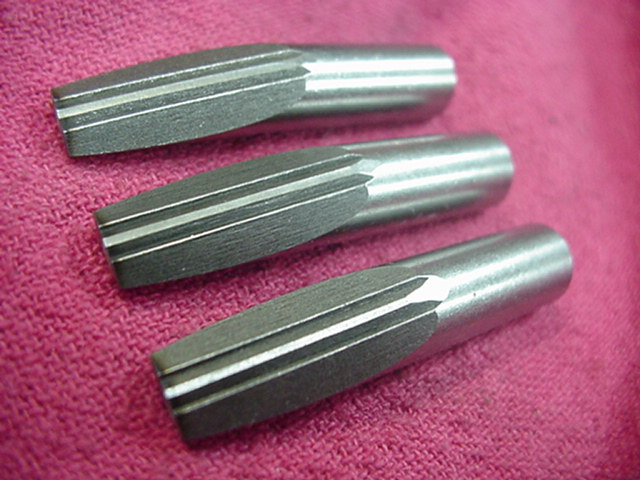 Jacobs 3326 Chuck Rebuild Kit
For Jacobs 3326 Shopsmith chuck. Includes jaws, split ring and sleeve.
19.50
103-8xxx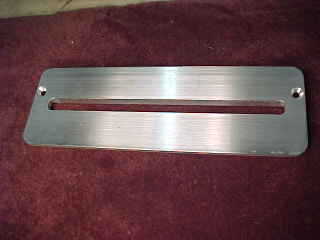 Custom 10ER Table Inserts
Details
$15-22.50ea.
103-39xs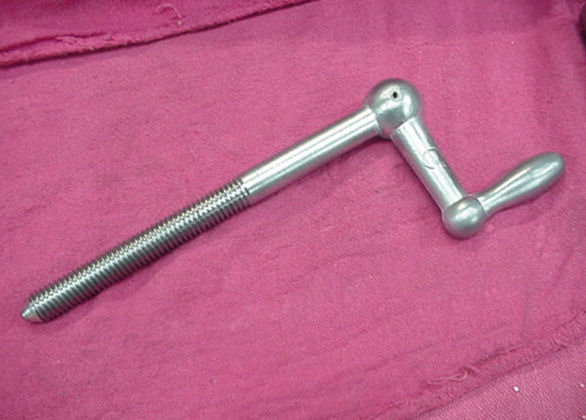 Original 10ER Raiser Crank
Original 10ER table crank. Nice restored condition.
$17.50
106-2mv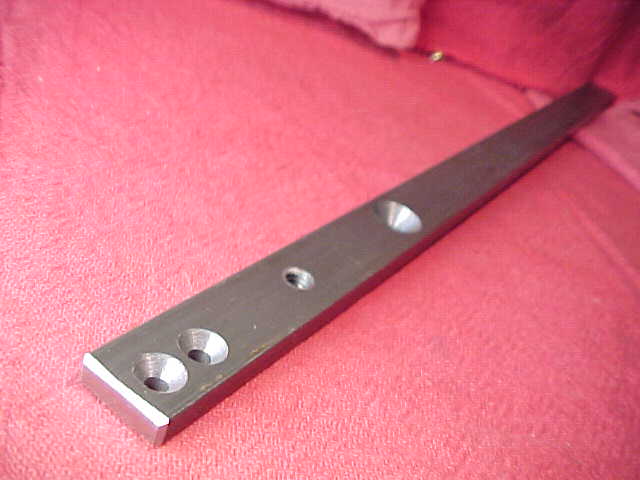 Mark V Miter Gauge conversion for 10ER
Details
$24.50
106-2s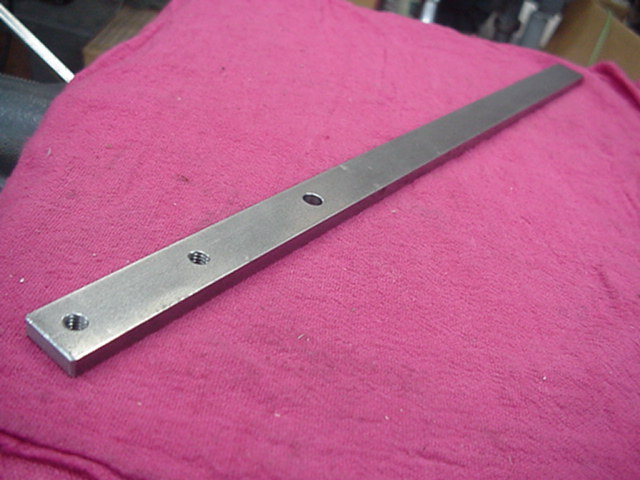 10ER Replacement Miter Gauge Bar
Details
$22.50
MKC-xxx
Blank 1/4" x 3/4" x 15" steel bar.
The same close fitting bar used for the miter gauge but blank for general purpos use. Use for miter gauge, cross cut sleds or whatever.
Fits 10ER miter slot perfectly.
$17.50
MKC-xxx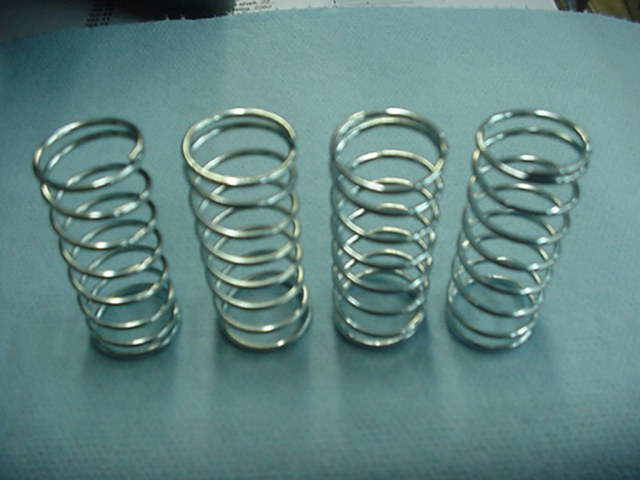 10ER Caster Springs
10ER caster spring replacements. New cadmium/zink plated springs.
3.45 ea. or 12.95 for a set of 4 springs.
$12.95
MKC-xxx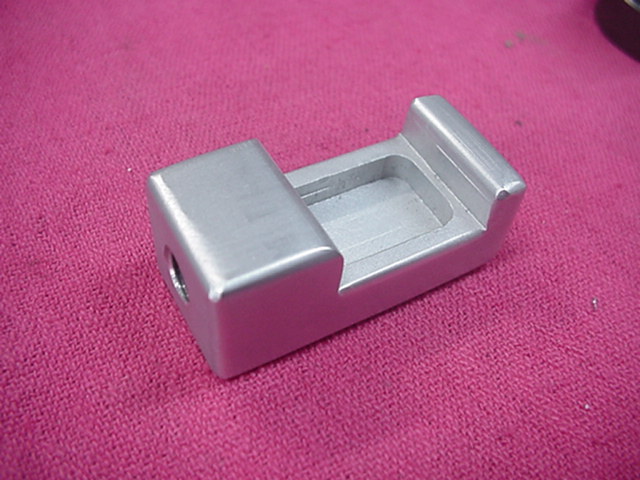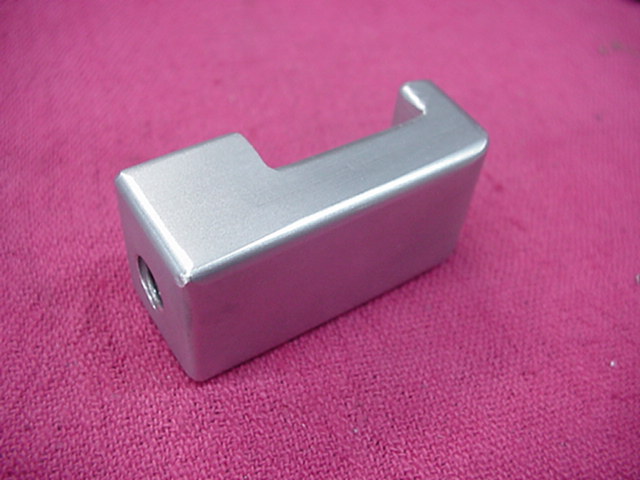 10ER Rear Fence Lock
Custom replacement rear fence lock for 10ER rip fence. Machined from aluminum bar stock. Locking knob also available separately.
$18.50
MKC-xxx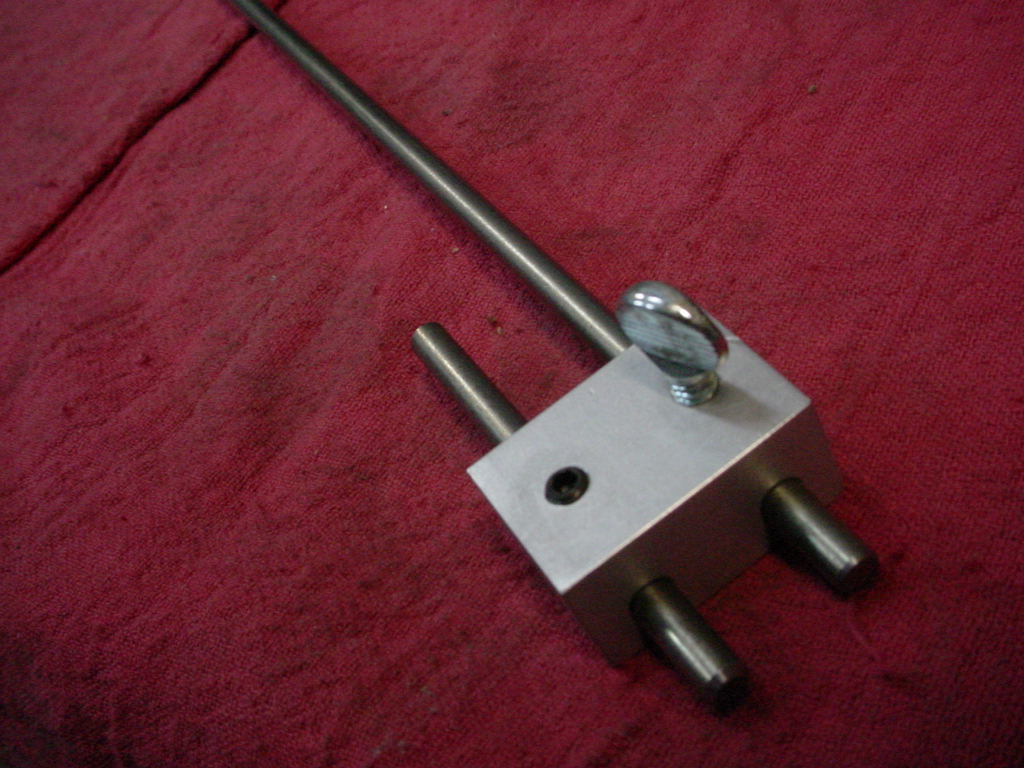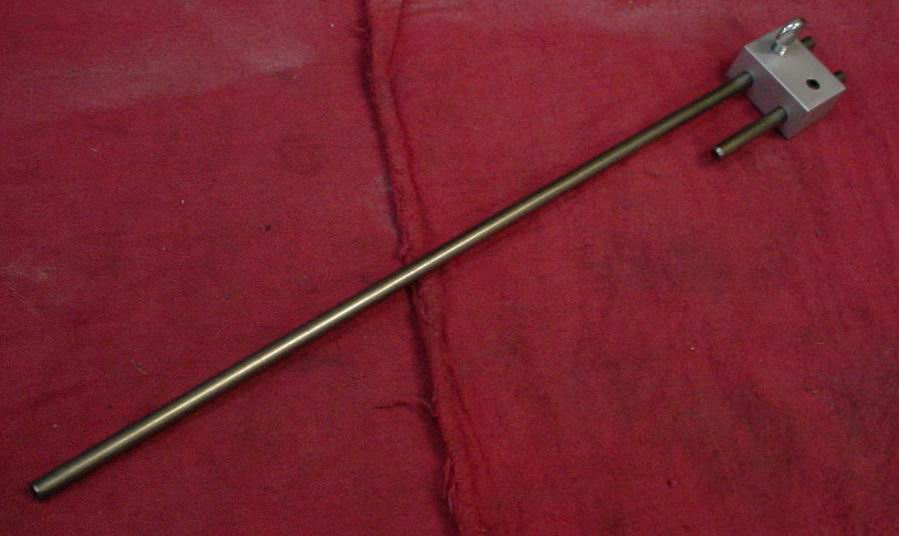 10ER Miter Gauge Stop Rod
Miter Gauge Stop Rod for 10ER or Mark V. Made to same dimensions as original with machined aluminum and steel rods.
$15.00
I have a lot of original replacement parts for the 10ER but because of frequent turn over most are not listed. Contact me if you don't see what you need.
Custom machine work available.